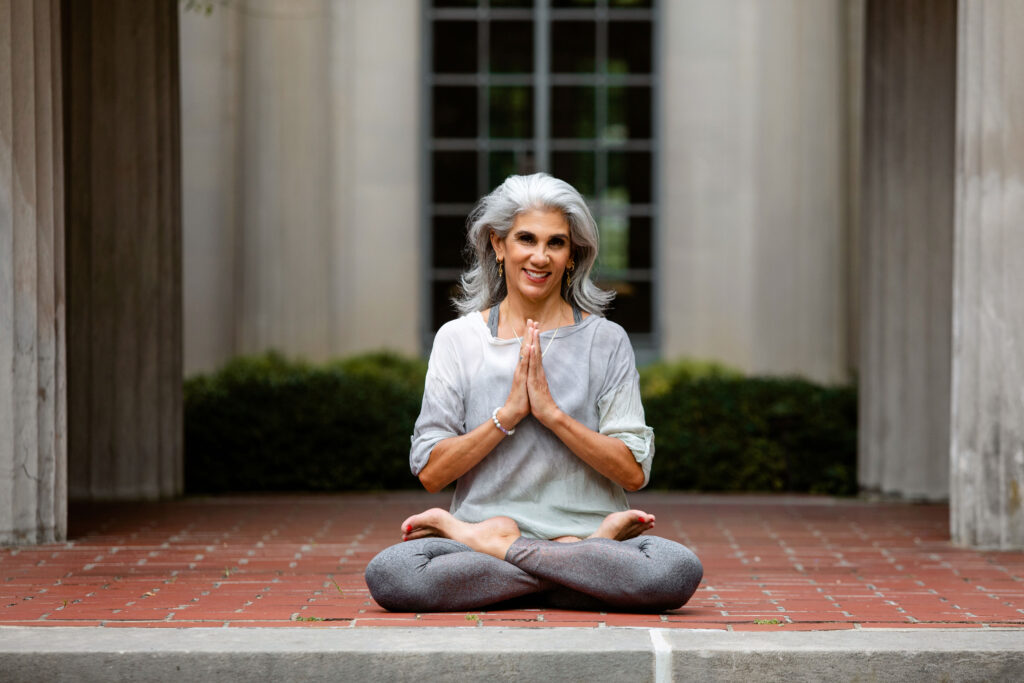 Some History and Now…
I have been teaching yoga since 2007 and have been part of the yoga community since 2001, when I hung up my running shoes. From a young adult I have always been into athletic conditioning and I was very active in college with the latest fitness trends.
I have managed and devoted myself to the Mysore program at AYM since 2012. I currently also enjoy leading group yoga classes, teaching college athletes and teaching privately. My latest passion is being a student of dance, taking lessons in ballroom and Latin dancing. Yoga and movement are a way of life for me.
From my own personal experience with the practice, I am able to work with people individually so that they can thrive on the yoga mat as well as physiclly and mentally in their personal lives. I am committed to practicing and teaching authentically. I pull from a variety of areas where I have studied and trained such as postural therapy, yin yoga, breath work, meditation, yogic principles of alignment and the Ashtanga method blueprint to tailor a practice for people of all ages coming to the mat. I believe that by looking at methods of movement with proper yoga techniques that people can be pain free in their practice and in their life doing what they love.
I am grateful to continue on the yogic path. I continually learn from my practice and my students. I have been part of this growing and thriving Montclair community since 1990 raising three wonderful men here and recently became a grandmother, which is my latest blessing. I am dedicated to doing my practice without judgment wherever I am in the world and enjoy sharing the teachings with others. Yoga is a gift.